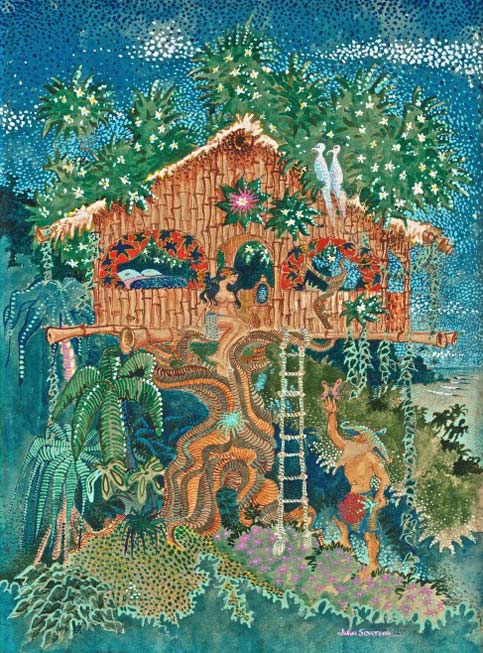 This 12" x 18" poster of John Severson's painting, "Life in the Trees," is printed on 100 lb paper with a matte finish and is full bleed to the edge.  Perfect for framing or pinning on a wall. 
Painted in 1974, this extraordinary poster depicts Jim Loomis living his dream life in Pelekunu Valley on Molokai in a bamboo tree house with a lovely wahine.
"Life in the Trees" appeared in Surfer Magazine in June 1979.
Delightful and inspirational, this painting is guaranteed to provide hours of discovery and enjoyment.  Isn't it time you bring some whimsy to your walls?